The Crew  (picture shows only some members – more will follow soon)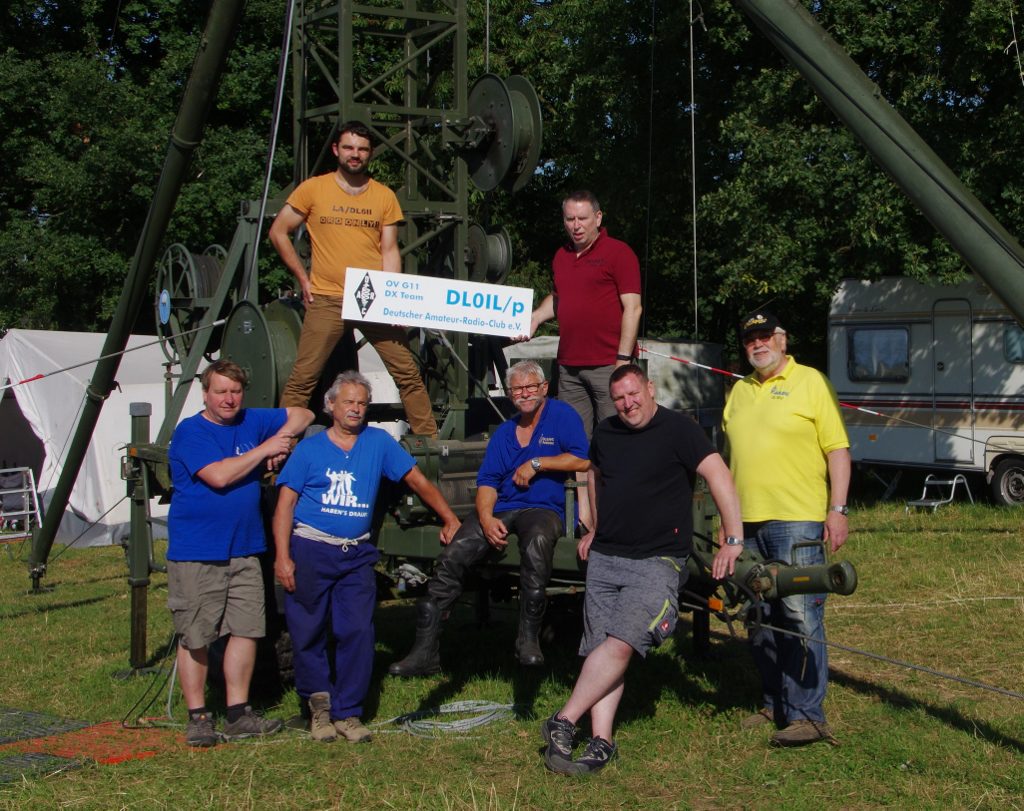 The crew Kump 2019:
DL1ELD – Markus – interested in several areas of technique. To him logic is everything
DL6II – Vinny – Logistics and Antennas. Also IOTA activator and webmaster. Plans our activities on 630 meters.
DO1BEN – Ben – DX'er as well. IOTA and other activations is another passion. Well known as "the voice of Leverkusen" and our QSL manager.
DL1EU – Hans Georg – Completes our technical team. Will do some documentation with Foto and Video
DD3EU – Uli – Master of the WLAN and all our computer stuff
DL5AND – Andy – Part of the logistics team. His job is to climb up the tower if nessessary. Runs IOTA activations as well
DK7CP – Carsten – Joined the team in 2014, supports the antenna team and provides Radio Equipment
SWL – Tom – Frequently visitor in 2014. Jojned the team in 2015. Tom is an electrician and improves our team with all his power
DO1KR – Reinhold – joined the team 2015. He is an excellent cook and support all technical issues. DX'er as well.
DL1KRC – Claus – is one of the founder of Kump activity more then 30 years ago has left the Team in 2016, but he will visit us always when we are active
DF1UX – Claudia – joined the team in 2020 after visiting the camp bevore in 2019. Claudia is DX enthusiast and likes to work high-end-stations as well as "small" stations on portable and maritim mobile activities.
DK4BU – Juergen – likes portable activities, mainly in sumertime. He is active in emergency communication on HF
DC1AVL (also OM1AVL) – Alex – lives now in Cologne and joined our team in 2022. Alex is a expierenced DXer and contester.
DE7FOX – Julian – joungest team member active as YOTA (Youngsters On The Air) and ARDF
DL1KMN – Tina – prefferd HF bands and SOTA as well as ARDF activities.
DL4KCA – Joe – experienced CW operator ans speciaöist for our Satelitte set up. He run SOTA and ARDF activities from time to time
DL6ET – Mirko – passed away in 2019. He was DX'er, specially on low bands. He has planned the antenna system, so we called him Mr. Beam. Mirco passed away in 2019 but we never will forget him.
DO1CHZ – Chantal – widow of Mirko and in company with the team as honorary member.